Read certified reviews for TeamHam directly from Zillow and see why our customers love the work we do for them in buying or selling a home in Lawrence KS.
Sarah Elyse Sims
2023-05-21
Brooke is an amazing realtor, very friendly, helpful, knowledgeable on the market, negotiating, and putting an offer in. We got my offer accepted with multiple offers on the first house I tried! Can't recommend her enough ??
Brooke took genuine interest in our family and making sure we struck a deal with the best home for us. She was always very kind, timely, and showed a lot of strong effort and passion in her work. We truly appreciate all she did for us and would recommend her to anyone who wants a smooth and fun experience while striking a deal on a home! Thank you, Brooke!
Abbie and I would happily recommend working with Team Ham to anyone trying to buy a home. This was our first home purchase and we had no idea what the process was like or what to expect, and Beth and Alyssa helped us navigate everything with ease. Working with Team Ham, we always felt like we had a total understanding of where we were in the purchasing process, what our next steps were, and any time a problem or choice came up, Beth was right there to make sure we understood the process and we were making a decision that was best for us.
Meredith W Chapple
2023-01-04
Brooke was so helpful during our experience, answering all of our questions and making us feel confident in our home search. This was our first time buying a home and she helped us along the way and made sure our requests were being addressed during the entire process.
Erin was so helpful as we bid, negotiated and closed on our home. She was our go-between and also arranged for inspections and Was available to be on the premises during the inspections. Since neither the sellers nor us as buyers were in town during this process, this was very helpful. She also kept communications open Between us and the sellers through their realtor. We connected with Erin when we arranged to look at a different home through Zillow and continued to work with her as we found our current home.
Brooke was very helpful in the process of buying our house! She was very responsive and answered all of our questions, would highly recommend! We had some difficulties with the appraisal and Brooke was able to catch the error the same day, which was amazing.
Elizabeth Jamison
2022-10-18
Brooke was incredibly helpful throughout our first homebuying experience! She was responsive, patient, enthuastic, and knowledgeable. Her expertise and genuine engagement made the process enjoyable and straightforward. It was always clear that she was dedicated to helping us find the home best for us, and we are so very happy with our new home. I can't say enough good things- we highly recommend Brooke!
zuser20190511003709607
2022-10-14
We have completed a few transactions with Erin. She has been great to work with! She addresses any and all questions or concerns we have in a very timely manner. If we decide to buy again, we will be contacting her.
My wife and I were so thoroughly impressed with Erin's professionalism and expertise throughout the always stressful process of buying our dream home in Lawrence! She truly earned these perfect scores, and we would (and will) recommend her and Team Ham to anyone needing a buying or selling agent in our area. She went well above and beyond to advocate for us, she was patient, she was clear in her communications, honest and reassuring through what is always a stressful process, but especially for us being from Florida. Erin is a leader in the Lawrence real estate community and she's a part of a powerful, well-networked team of true experts. She made all the difference and we'll always be grateful!
Erin was great to work with! We appreciated how quickly she responded to things, the information she provided along the way about what steps to take, and her connections helped us get things done quickly and easily (even on a holiday weekend when banks aren't open!).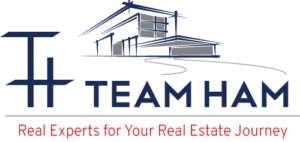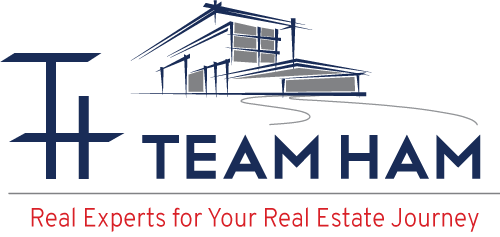 Lawrence KS Real Estate
|

Lawrence KS Homes For Sale
For over 30 years TeamHam has been helping home buyers find the home of their dreams! Our website features the very best search tool to find homes for sale in Lawrence, KS. It includes EVERY LISTING offered by the Lawrence MLS in a familiar, easy to use map search format.
Call or message us for a prompt response.
TeamHam
Realty Executives | Hedges Real Estate
1037 Vermont St.
Lawrence, KS 66044